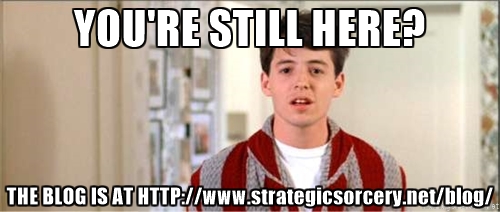 It has come to my attention that many of you are still looking to inominandum.com for the blog and have missed the updates.
Its HERE now. http://www.strategicsorcery.net/blog/
You have missed posts on:
Processing Personal Gnosis
The Hekate Rite
Witching in the Pines
Cyprians Oil
Christian Magic
Dual Observance
Financial Sorcery for Fixing the World
MUCH MORE!!!
Update your RSS feed,  update your links, do whatever you do because the show is on my new and improved website…
While you are there you can check out the rest of the site which is growing by the week: http://www.strategicsorcery.net/