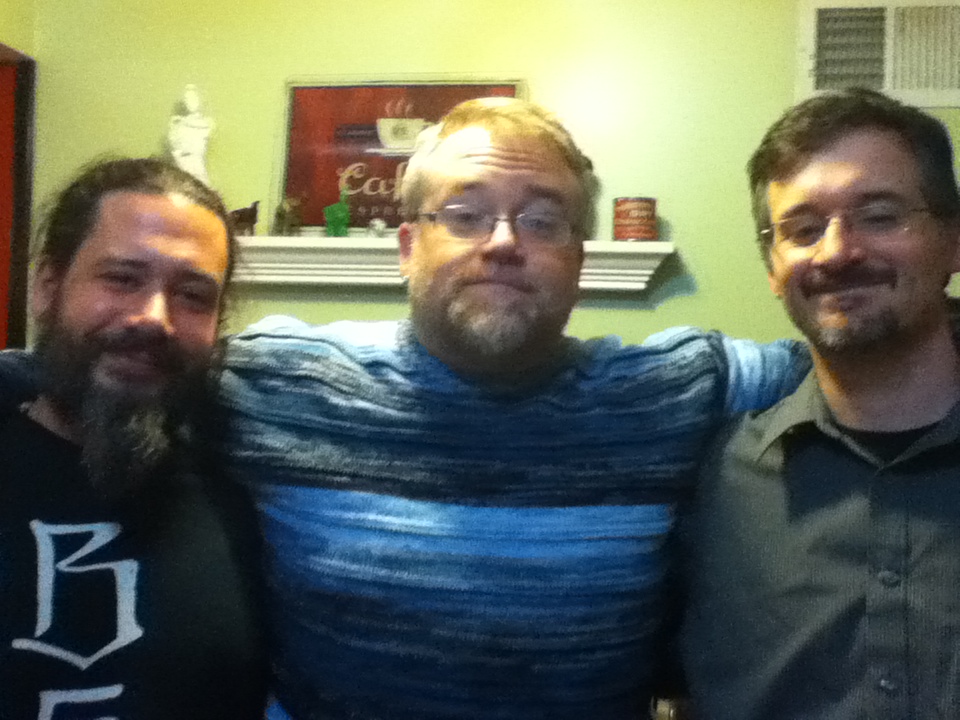 I just wanted to take a moment and give thanks to two people who have been extremely helpful in my work: Matthew Brownlee and Donald Leitch, pictured above to the left and right respectively. I have known both of them since high school, have worked magic extensively with both, and now rely upon their individual talents for my business.
I have known Don since 8th grade and we got the "magic" bug by reading Man Myth and Magic Encyclopedias in the school Library and reading Tarot cards that a teacher bought me from New Hope. Don, is my web-master. If you remember my old website "Tantrickery" on angelfire, you know that I needed him badly. Even though he is a terribly busy man in his own rite, he has never even delayed momentarily on even the smallest request. If there is anything on inominandum.com that i snot up to date, it is because of my dragging of feet not his.
If you are looking for a kick ass web designer with knowlege of magic, go to http://donaldleitchdesigns.com/ and get in touch.
Matthew Brownlee is my former room mate, first magical student, and partner in many crimes against the state,  nature, and general good sense. When I needed a symbol to represent the Strategic Sorcery current, he was plugged right into it and came up with the Seal of Sorcery. When I wanted to evoke the spirits of the planets and have them transmit sigils that would act as portals to the planetary essence regardless of other factors, I performed the evocations, but asked the spirits to send him the visions, because I knew I would not be able to execute them. He is a professional Tattoo Artist and if you ever need work done, you should go check him out http://www.bakerstreettattoo.com/
Lats night was one of those rare occasions where both of them were at my house at the same time for a Christmas Party (small last-minute gathering: 3 types of chili, gingerbread decorating, wii sports, lots of wine. Good time, thanks for asking) and I feel like I need to publicly thank them for their work. Because, ya'know, they do it out of love and I will probably be asking more from them in the year ahead. Sooo Matt and Don: Thank you.