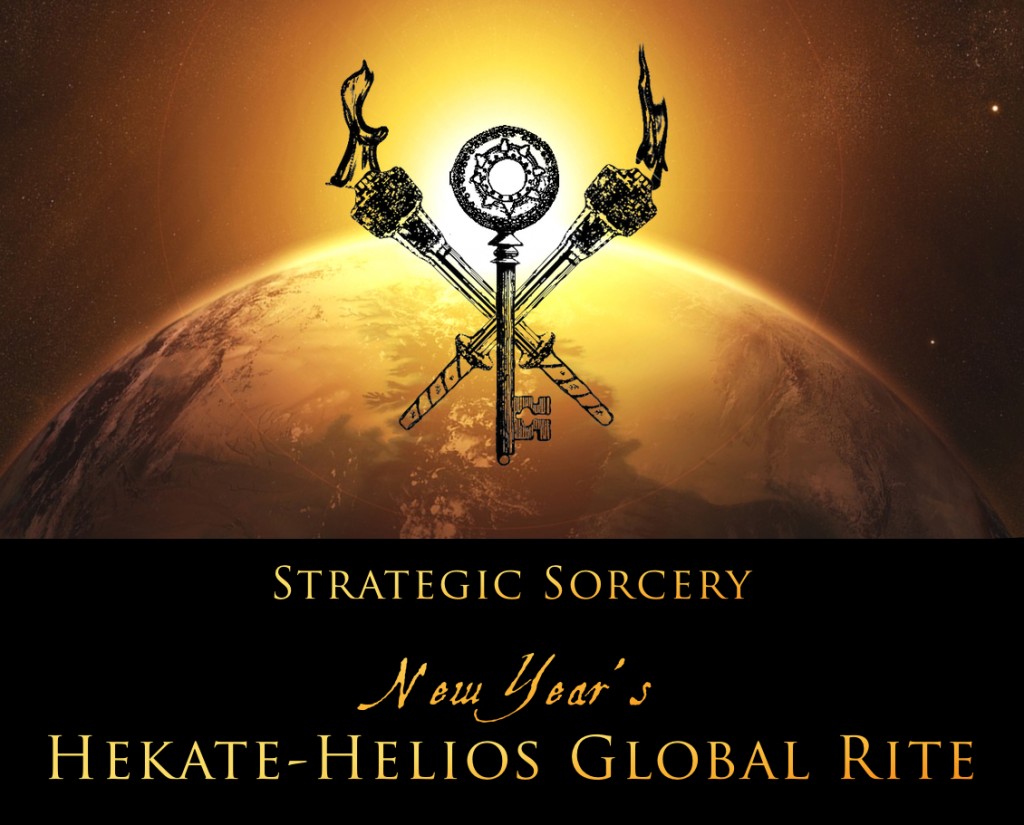 New Years is upon us now, and it is time once again for a Hekate-Helios Global Success Rite. Of all the global rites I have offered, none have been as successful for people as the Hekate-Helios combo. There a lot of Strategic Sorcery Success Stories that start with this rite as the first step.
Hekate and Helios have been linked together in the myths of Persephone as well as by Sophocles, who wrote a hymn that honors them both together. I have been working with them both in the days between New Years and the Perihelion for years to great effect, and wanted to open that up for people in my course.
Here are some comments about the results from previous participants of this:
"I got proposed and married in 6 months; my practice improved 300% and I have all kinds of interesting abilities manifesting; I got more free time and more money; I even took up my miniature painting hobby back.
I had a long list full of things that I listed in the ritual and most of those are crossed now."
– RC
"Both my spouse and I did the rite last year, and within 3 months, my spouse landed their dream job which lead to our moving into a much better apartment for a trivial increase in rent, and I started down a path that would ultimately lead to almost tripling my base salary these past couple months.
– B
Here's how it works:
On one of the first four nights of the New Year, along with hundreds of people that have already taken the course, you can perform the Hekate rite asking her to be a guide in the dark, initiate you into the mysteries, and help unfold the secrets of Sorcery. The Next Morning or afternoon you will perform a ritual honoring Helios and the powers of the Sun. You will ask him to increase your wealth, power, potency, and grace.
If you are in the course, you will already be receiving the rites automatically. If not, then now is the time to join!
BEGIN A YEAR OF THE BEST SORCERY TRAINING AVAILABLE AND PARTICIPATE IN A RITE DESIGNED TO BOLSTER YOUR SUCCESS.
STRATEGIC SORCERY ONE-YEAR COURSE AND GLOBAL SUCCESS RITE- $150