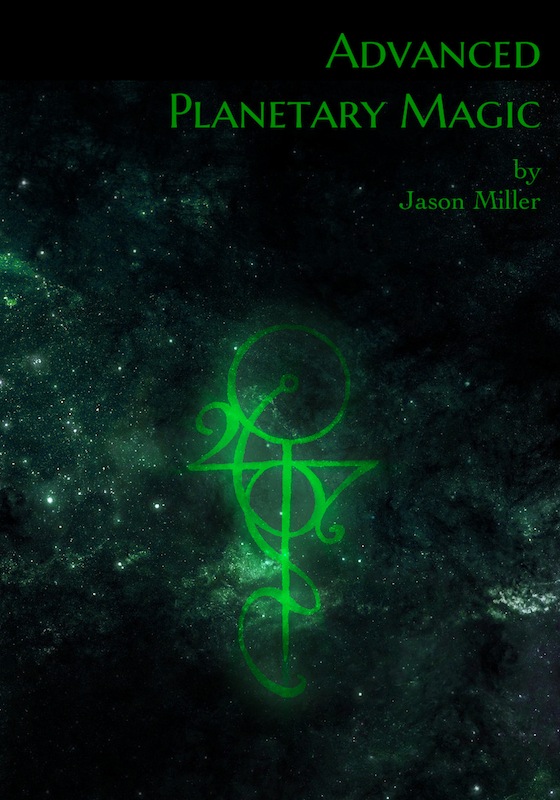 Mercury Retrograde got you down?
Have no fear.
Grab a copy of Advanced Planetary Magic, and learn how to not only reject the retrograde but summon success no matter what the planets are up to.
Check out what these folks had to say about it:
"What I am most excited about in Advanced Planetary Magic are the 7 planetary seals. They are simultaneously very contemporary and brand new, being newly generated and at the same time highly traditional, created by inspiration from the Anima Mundi! I am very inspired by these seals and looking forward to working with them."
- Christopher Warnock – Renaissance Astrology
"It is a better and more practical employment, or rather deployment, of the planetary magick system I use than any other book I've read"
- Michael Cecchetelli, author of The Book of Abrasax and The Crossed Keys
"These things are mind-blowingly awesome.  They are essentially a grimoire, not of spirits, but of time itself."
- Patrick Dunn, author of Post-Modern Magick
 This booklet truly deserves the word "Advanced" in every sense. As he always does, Jason has gone deep into the applicability of the magic he discusses and returned with a system and methodology that lets the reader utilize his insight, experience and initiation into the spheres in a way that they may not yet have actually earned on their own.
- Frater Rufus Opus, author of the Modern Angelic Grimoire
This 62 page book/audio package is designed to take your planetary work to the next level. Covered within is:
How the Greek Vowels act as seed syllables of the planets, and four possible arrangements for working with them.
A full explanation of the seven Strategic Planetary Seals that have been introduced in my books and courses.
Methods for empowering and healing the body with planetary force.
Methods of optimizing planetary influences at any given time.
The 49 Interplanetary Calls – short invocations and spells that fully explore the planetary combinations to achieve more nuanced and powerful results.
Audio files of me reading the 49 calls.
ADVANCED PLANETARY MAGIC $25