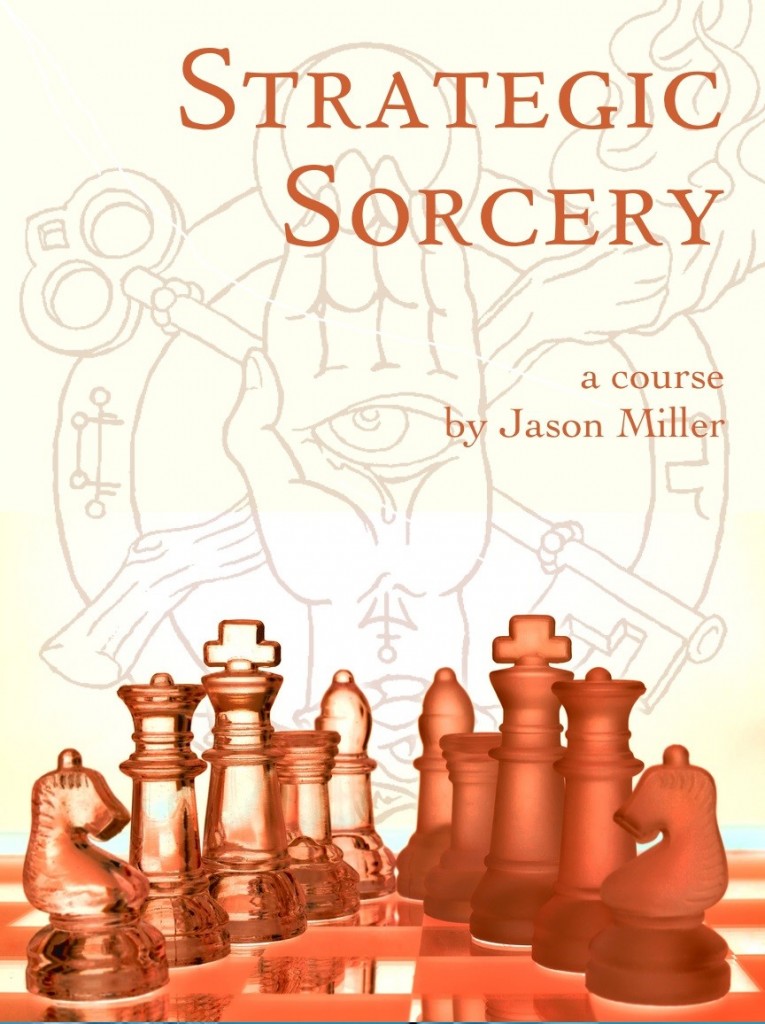 One of the things I love about the Strategic Sorcery community are the field reports.  You do not have to rely upon me bragging about Sorcery bringing great things in my life, you get live reports from students and alumni that are getting results every week. Whether a sterling report of success, or a problem to be work shopped with me and others, the focus on results is the drive.
Below are three reports that came in recently. The authors have been kind enough to let me post them on the blog:
$8000 EXTRA INCOME
I have been working with Juno and Jupiter since the global rites. I really feel that a great connecion has been established with both. I also have made a cash box and offer it water and feed the lodestones weekly. As some of you may know my daughter has just been born and I must say that Jupiter and Juno have given us blessings. Out of nowhere my wife's great uncle sent us a check for $2500.00 and a statement from a long lost union pension plan for $5500.00 has just arrived in the mail. That's $8000.00 extra income for this week. Now I can take the time off I need to spend with my family and be free from financial worry. Thank you Jupiter! Thank you Juno!cDo the work and you get out what you put in. Thank you Jason Miller for the teachings.
– SD
KURUKULLA ENCHANTS AND BINDS.
The short and skinny of the situation: I've been attending al-anon (support group for family & friends of alcoholics), and for new people they have them go through special "beginner's meetings" for their first 6 visits. The one I went to last week was horrible. The guy leading it was a complete asshole. He was so agressive and angry that he got into a verbal altarcation with one of the other newcomers resulting in three people walking out mid-meeting, crying.
So I decided to talk to someone higher in the very loose organization. I found out this means talking to the Group Representative (GR), or the District Representative (DR). In these situations, I'm not usually taken seriously and am not listened to. Seriously, I have history to back me up on that. Conversations I'd had with the local al-anon information line even resulted in me having to repeat myself, endlessly clarify, and get around numerous times where I was interrupted and corrected (ie not listened to).
So…with all this in mind I decided I was not going to have any of that crap when I talked to the GR. When I got to the site of the meeting, I went outside, sat on a bench, and did the full Kurukulla practice from Arcane Audio 1. I did at least four rounds of 108 of Kurukulla's root mantra, then did the action mantra. In the visualization as Kurukulla, I also decided to use her lasso, hook, and bow & arrows.
Now, after I finished that, I was going to go in with "guns blazing", so to speak, if needed. I'm talking every trick Jason mentions in Strategic Sorcery, and then some. Hooked lights into the nostril, down the central channel, and back out the other nostril. Embedded commands. Patrick Dunn's "stomach tentacles". I was even ready to try to fascinate and dominate if needed.
BUT
It turns out none of that extra stuff was necessary. As soon as I walked in, I felt a shift and like I would be good to go from there. And I was! Not only did I get to talk to the GR, but the DR was there unexpectedly. They listened to me and believed everything…which was helped by the fact that, apparently, the people who walked out called to complain as well. But they even asked me to attend an impromptu "business meeting" about last week's meeting where they corroborated my story with the other complaint and other info they had on this guy, and they will be taking action. I wasn't interrupted, I wasn't corrected or any of that other stuff. They actually treated me with a LOT of respect.
So, a big thanks to Kurukulla for whatever aid she gave me last night!
SCRATCHING THE ITCH
Started working with the Grimoire Sympathia on Friday.
Thought I would use the first working involving the Lichen Bathrael. Drew the sigil. Worked the invocation, had been out earlier to find some wood with a good looking Lichen on it and founds a really nice one.
Took that into my room and meditated with the spirit for a while. Used the Lichen because I suffer from excema in the back of my hair and the Grimoire says that Lichen works against Leprosy and other scaled skin conditions.
Did ritual Friday and Saturday nights at 1030 grimoires states between 10 and midnight.
This morning No itching, no warmth, and my excema is very much better.
During the work I had a distinct feeling of two spererate but very old entities almost entwined within each other. Really impressive am intending to follow through with the other plants in the grimoire.
Thank you Jason Miller for suggesting this grimoire I had never heard of it prior to your post.
YOU CAN JOIN THE COURSE RIGHT NOW
Though  I start new cycles of the course every quarter, you do not have to wait. You can join the course at any time and receive the back lessons for the current cycle. This will place you in a great position to take advantage of our awesome quarterly Global Rites, discussion group, as well as open the door to other events like the Arcane Audio Calls.
The course is $150 for 52 lessons in Practical Magic.
To find out more info write me at inominandum@gmail.com, or just click the paypal link below to sign up.