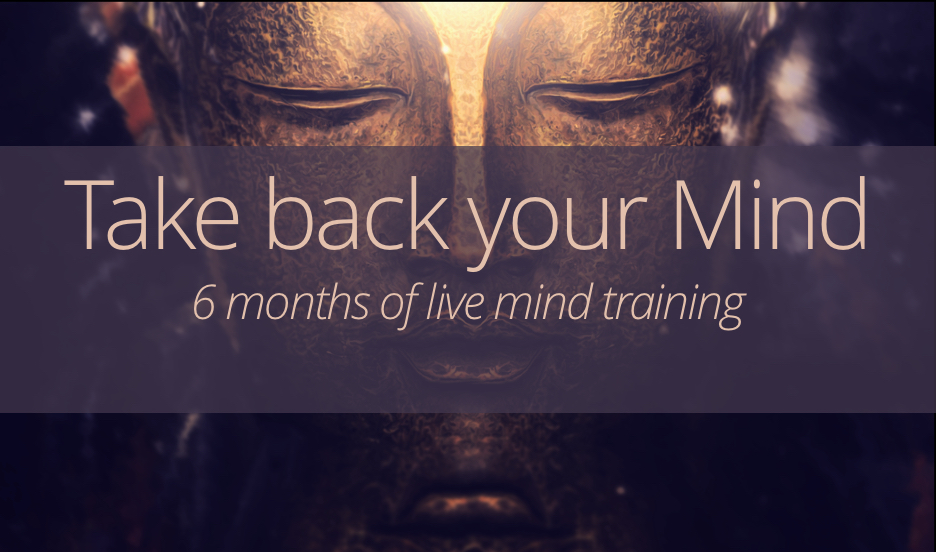 The new cycle of Take Back Your Mind begins on Monday, January 11th.
Rather than talk more about the class, here are some words from Diotima Mantineia, who took the course last year:

"Jason always delivers solid, in-depth knowledge based on personal experience, and Take Back Your Mind was no exception. Given that I started my meditation practice back in 1972 and have studied a wide variety of techniques over the years, I wasn't sure I'd learn anything new. I had fallen off the meditation wagon recently, and took the class because I thought it would help me get back on track. It did that, and, as it turned out, I learned quite a bit, and not just new techniques. I also got deeper insights into techniques I was already familiar with
If you think you can't meditate, or it's never worked for you, or whatever your excuses for not meditating are (there are plenty, and I think I've tried them all) give this class a shot. You'll learn a number of different ways of meditating, and having the support of a group is very helpful.  (And yes, meditation really is the foundation of a successful magical practice!"
Diotima Mantineia
www.uraniaswell.com
READY TO TAKE BACK YOUR MIND?
Every other Monday for six month you will wake up to a recording in your inbox that gives the mind-training instructions I want you to focus on. That Thursday night at 9:30pm eastern time there will be a conference call where we do a Q&A and practice session based on that material. If you cannot make the call live, you can submit questions by e-mail and will receive a recording of the call after it happens
What I require from you is dedication. That's it. You need to do it to get it. 20 minutes a day for meditation and a few minutes scattered here and there throughout the rest of your day is all I ask of you. You do not need to practice at a particular time every day – but you do need to commit to a practice.
Fee for the course is $108 a month, payable by paypal subscription.