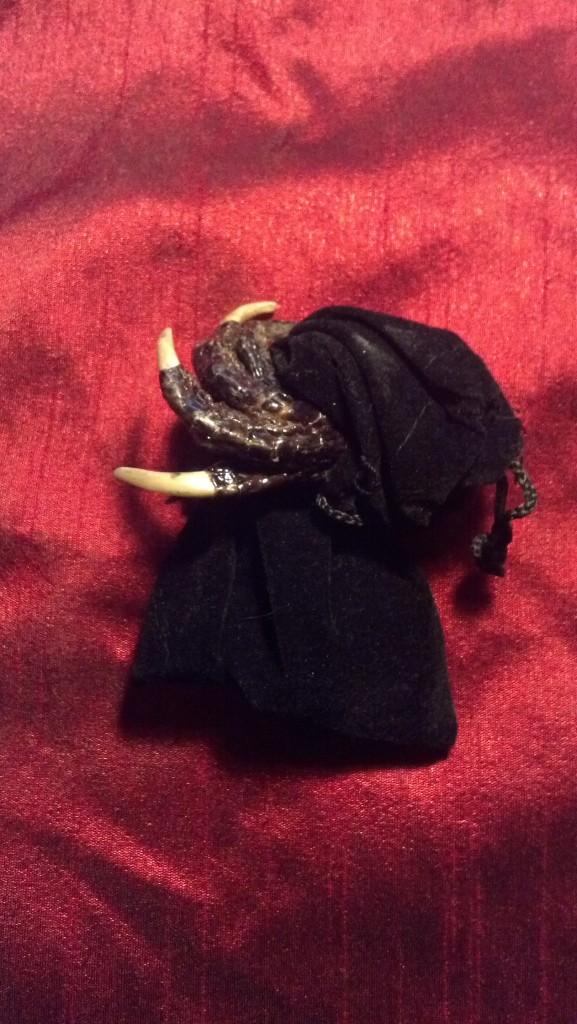 I have once again created a set of financial hands for sale. These are special conjure bags that are in the grip of gator claws. I have been offering these once a year or so for several years, and they have helped a lot of people draw money, obtain employment, get promoted, start businesses and so on. In the past I have offered a Red and Green design for either fast action or longer term work. This is the first time, and maybe the only time, that I am offering the Black Series.
These are not evil, but they are wrathful.  They will work for you no matter what. They will kick ass and take names, and not let anyone or anything stand in the way of your success.
They are the perfect conjure hand for the fiscal apocalypse.
There are only 21 of these and I am keeping one for myself.
Cost is $75.
You can send money via paypal to inominandum@gmail.com
Send an extra 5 for international shipping.